Best Tech Deals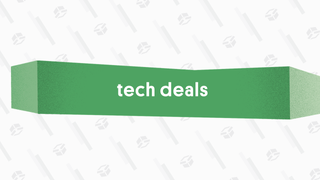 Best Tech Deals
The best tech deals from around the web, updated daily.
Featured Deal: Final Fantasy VII Remake | $30 | Amazon
The best Sony PlayStation deals for January 2021 are here.
The PS5 is finally here, and good luck finding one: they've been popping in and out of stock at retailers so far, and they're likely to remain scarce for months to come. It's the usual console launch routine, but we wish you well if you're still on the hunt.
On the other hand, if you're looking for PS4 game deals, Sony and its partners havs just rolled out big savings on smashes like Final Fantasy VII Remake, Assassin's Creed Valhalla, and The Last of Us Part II, along with other gems. And you can save on PlayStation Plus and handy accessories, as well!
Use code PSPLUSJANUARY at checkout
A PlayStation Plus membership is essential if you want to play PS4 games online, but at $60 a year, it might seem a bit steep.
Luckily, you can grab a 24-month membership now for just $59 through Eneba using the promo code PSPLUSJANUARY. The subscription also grants you free games to download each and every month, which you can keep for as long as your Plus plan stays active. Just add this one-year subscription to your cart, up the quantity to two in the cart, and then pop in the code.
G/O Media may get a commission
Disclaimer: While we've heard your complaints about our use of Eneba links in the past, note the redirection to EU region-locked products has since been resolved by our affiliate partners at Eneba and Awin.
The PlayStation 2 cult classic is back in action on PS4 in Katamari Damacy REROLL, in which you control the Prince of Cosmos as he seeks to roll up the world's stuff—including people, places, things, and creatures—into a giant ball. Why? Well, to send up to space as a star to appease the wacky King of All Cosmos, of course. It's deeply weird and seriously wonderful. Save $10 at Amazon.
Dreams is one of the most awe-inspiring games on PlayStation 4, with the developer behind LittleBigPlanet delivering even more powerful and surreal game creation tools for the average player to use. The results have been spectacular, and you can even experience it in PlayStation VR if you please. Save $20 off right now.
It's about time… for you to jump on this deal for Crash Bandicoot 4 if you're a fan of the old-school platforming hero. He's back with a brand new core series entry more than two decades after the last one on PS4, and right now it's $25 off at Amazon.
Stop hunting for a charging cable every time your PS4 gamepads run out of juice. Use BEBONCOOL's simple charging dock instead to ensure that your DualShock 4 controllers are always topped up. This dock holds two controllers at once and takes about two hours to restore them to 100%. It's a couple bucks off right now, too.
If you didn't already jump on the Final Fantasy VII Remake when it released this last spring, now's the time: it's $30 off at Amazon and Walmart.
Square Enix lovingly recreated the 1997 classic for modern hardware… well, at least part of it! Final Fantasy VII Remake turns the initial chunk of the game within Midgar into a much larger 40-hour-ish adventure, with the later parts of the quest to be released down the line.
You can already save $20 on the newly-released DIRT 5 for PlayStation 4, and it comes with a free upgrade to the enhanced PS5 edition out later this month. Codemasters' latest rally racer features tracks spread across 10 global locales, a narrative campaign mode, and local split-screen modes for couch play. You'll get a free upgrade to the PS5 version, too, if you have (or get) the PS5 with a disc drive.
The year's biggest PS4 release to date, The Last of Us Part II is another blockbuster smash from Naughty Dog, featuring the kind of incredible emotional heft and attention to detail that made the first game and the Uncharted series so legendary. It's half-off at Amazon.
If you're on the hunt for a brand new adventure, Ubisoft's just-released Immortals Fenyx Rising could do the trick. It's like a more cartoonish and humorous Assassin's Creed with a more focused open-world environment, plus some clear influence from The Legend of Zelda: Breath of the Wild. Save half off on PS4, which upgrades free to the PS5 version as well.
Ubisoft's latest historical action romp explores the Viking invasion of England with a dash of Norse mythology in the mix, and the result is another gorgeous, compelling adventure with exciting combat and loads to keep you busy. Right now, Amazon has one of the holiday's biggest hits on sale for $40 on PS5 or on PS4.
Ultimately, Sony's curious PlayStation 4 DualShock 4 Back Button Attachment wasn't the PS5 controller foreshadowing that many assumed it to be. Still, if you want the ability to add a pair of customizable buttons to the back of your PS4 controller, complete with a tiny screen that shows the current mapping assignments, it's $10 off at Amazon right now. It's a good way to upgrade your current, basic controller rather than splashing out on a fancy, $100+ controller.
Just a couple months after release, you can already snag Sega's Yakuza: Like a Dragon on PS4 for $25 off the list price. This role-playing adventure takes place in Yokohama as you take the role of a long-imprisoned gangster, now free and seeking the truth behind the betrayal that landed him in the big house. It's ripe with personality and has a new turn-based battle system, unlike the many previous entries.
You might've missed Nioh 2 last spring during the whole world-gripping pandemic thing (still happening, btw), but now's the perfect time to loop back on this stellar sequel. Nioh 2 amps up the intensity of the Dark Souls-esque samurai experience and scored great reviews in the process. It's just $10 right now for the standard edition, a steep discount from the original list prices.
It's pretty easy to fill up your PlayStation 4's hard drive with games, especially bigger AAA fare, but you can boost your storage tally at a discount right now.
Amazon has the WD Black 5TB P10 Game Drive for $30 off right now. This external hard drive plugs right into your console with a USB cable and lets you download and store potentially dozens more games for easy access.
---