Best Tech Deals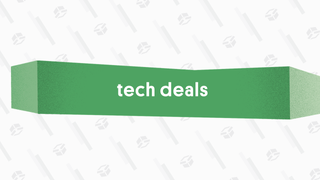 Best Tech Deals
The best tech deals from around the web, updated daily.
Featured Deal: PlayStation Plus: 2 Years | $54 | Eneba | Use code PSPLUS27AYEAR
The best Sony PlayStation deals for February 2021 are here.
The PS5 is finally here, and good luck finding one: they've been popping in and out of stock at retailers, and they're likely to remain scarce for months to come. It's the usual console launch routine, but we wish you well if you're still on the hunt.
On the other hand, if you're looking for PS4 game deals, Sony and its partners have just rolled out big savings on smashes like Hitman 3, Final Fantasy VII Remake, and Assassin's Creed Valhalla, along with other gems. And you can save on handy accessories, as well!
Use promo code PSPLUS27AYEAR at checkout
A PlayStation Plus subscription feels damn near essential whether you have a PS4 or PS5, as it not only unlocks online multiplayer for premium games but also serves up free, full game downloads every single month. You also get discounts in the PlayStation Store, to boot.
Right now, you can snag two years of service from Eneba for just $54, which is more than half-off the regular $60 annual price. Just add this single-year item to your cart, double the quantity to two, and then use promo code PSPLUS27AYEAR at checkout to secure the full savings.
G/O Media may get a commission
If you're looking for a game that can truly show off the power of the PS5, Godfall is a good place to start. This original hack-and-slasher is a true beauty, even if it's not the deepest game around, and right now you can snag the standard version for just $40 at Amazon or Best Buy. That's a savings of $30 off the list price. Meanwhile, the Deluxe Edition is $60 at Best Buy and the Ascendant Version is $70, each packing extra content
Use promo code PSNFIDDY at checkout
Stock up on PlayStation Store credit at a discount with Eneba's deal on $50 gift cards, which you can snag right now for $44 apiece when you use promo code PSNFIDDY at checkout. These codes are for the US PlayStation Store and can be used for games and other content.
If you missed the big Avengers game from last fall, you're in luck: not only is it half-off right now, but it's also getting a big next-gen upgrade for PS5 in March, alongside free new content adding Clint Barton (Hawkeye or Hawkguy) and more. That's on top of a previously-released content pack with the other Hawkeye, Kate Bishop. It's a solid comic book game with a great lead character in Ms. Marvel, and well worth it at this price.
IO Interactive's Hitman 3 is the first big hit of 2021, capping off the current assassination trilogy in a game that's been praised by critics for its compelling story, dazzling visuals, and tremendously satisfying sandbox levels built for your creative kills. Save $10 off on either PlayStation 5 or PS4 at Amazon right now, plus you can play it in PlayStation VR if you please.
There's a whole lot of Kingdom Hearts, Square Enix's charming role-playing hybrid of Disney, Final Fantasy, and plenty of original characters… and now you can get nearly all of it on PS4 for a steal. The Kingdom Hearts All-in-One Package includes 2019's Kingdom Hearts III along with remastered editions of the first two PlayStation 2 entries and seven other side games. That's so much! This bundle is $20 off the list price.
Ubisoft's latest historical action romp explores the Viking invasion of England with a dash of Norse mythology in the mix, and the result is another gorgeous, compelling adventure with exciting combat and loads to keep you busy. Right now, Amazon has one of the holiday's biggest hits on sale for $40 on PS5 or PS4.
The PlayStation 2 cult classic is back in action on PS4 in Katamari Damacy REROLL, in which you control the Prince of Cosmos as he seeks to roll up the world's stuff—including people, places, things, and creatures—into a giant ball. Why? Well, to send up to space as a star to appease the wacky King of All Cosmos, of course. It's deeply weird and seriously wonderful. Save $10 at Amazon.
Save huge on raucous looter-shooter Borderlands 3 right now, which originally went for $60 when it released just over a year ago. Although very familiar-feeling, this long-awaited sequel is a crowd-pleaser. And if you have a PS5 or plan to upgrade, Borderlands 3 has also been updated with 4K campaign support at 60 frames per second along with split-screen for three or four players on the new hardware.
Stop hunting for a charging cable every time your PS4 gamepads run out of juice. Use BEBONCOOL's simple charging dock instead to ensure that your DualShock 4 controllers are always topped up. This dock holds two controllers at once and takes about two hours to restore them to 100%. Save $4 off the list price right now.
If you didn't already jump on the Final Fantasy VII Remake when it released this last spring, now's the time: it's $30 off at Amazon and Walmart.
Square Enix lovingly recreated the 1997 classic for modern hardware… well, at least part of it! Final Fantasy VII Remake turns the initial chunk of the game within Midgar into a much larger 40-hour-ish adventure, with the later parts of the quest to be released down the line.
You can already save $25 on the newly-released DIRT 5 for PlayStation 4, and it comes with a free upgrade to the enhanced PS5 edition out later this month. Codemasters' latest rally racer features tracks spread across 10 global locales, a narrative campaign mode, and local split-screen modes for couch play. You'll get a free upgrade to the PS5 version, too, if you have (or get) the PS5 with a disc drive.
Ultimately, Sony's curious PlayStation 4 DualShock 4 Back Button Attachment wasn't the PS5 controller foreshadowing that many assumed it to be. Still, if you want the ability to add a pair of customizable buttons to the back of your PS4 controller, complete with a tiny screen that shows the current mapping assignments, it's $10 off at Amazon right now. It's a good way to upgrade your current, basic controller rather than splashing out on a fancy, $100+ controller.
---