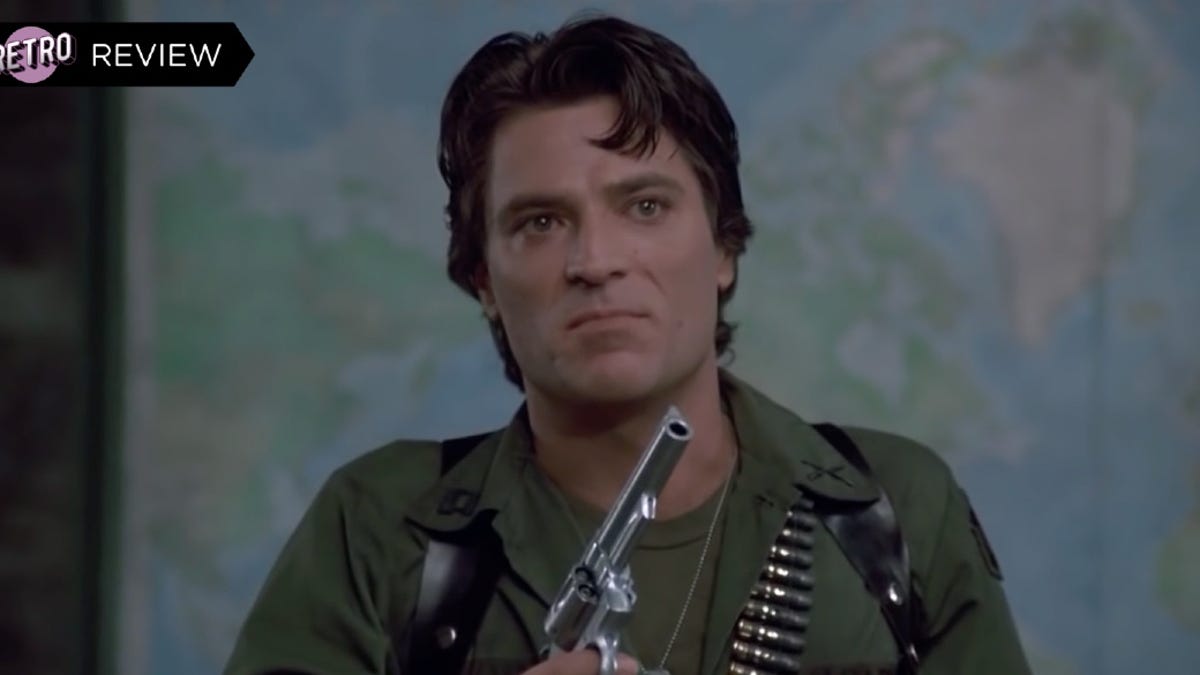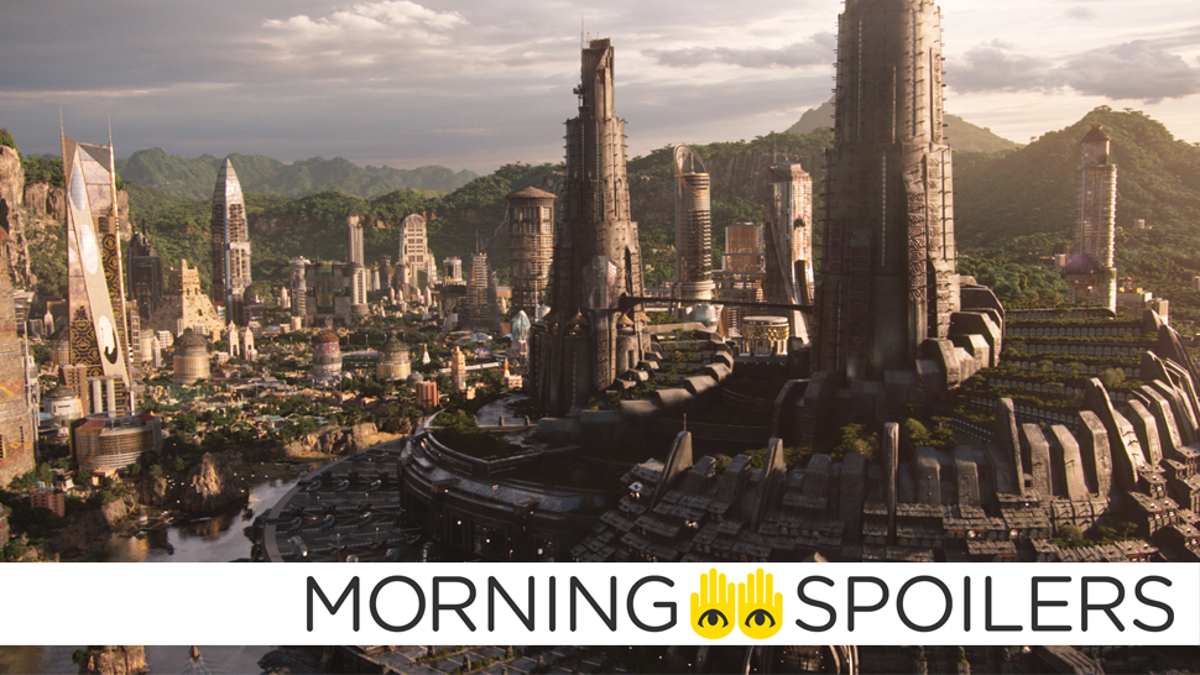 ---
Shazam! Fury of the Gods
Asher Angel has also wrapped filming on Fury of the Gods.
---
Wednesday

Hunter Doohan, Georgie Farmer, Moosa Mostafa, Emmy Myers, Naomi J. Ogawa, Joy Sunday, Percy Hynes White, Thora Birch, Riki Lindhome, and Jamie McShane have joined the cast of Netflix's upcoming Addams Family series, Wednesday.
---
Stargirl
According to Deadline, Neil Hopkins and Joy Osmanski—who play Sportsmaster and Tigress, respectively—will be promoted to series regulars when Stargirl returns next year for its third season.
---
Kung Fu
Likewise, Yvonne Chapman—who plays the villainous Zhilan on Kung Fu—has also been promoted to series regular in season two. [Deadline]
---
Legacies
Deadline additionally reports Omono Okokjie—who plays Cleo Sowande—will be a series regular in the fourth season of Legacies.
---
Carnival Row
Jamie Harris' Sergeant Dombey will also be a series regular in the second season of Carnival Row, according to Deadline.
---
Manifest
Netflix has officially ordered a fourth and final season of Manifest after its cancelation at NBC.
---
The Umbrella Academy
Filming has officially wrapped on the third season of The Umbrella Academy.
---
Fantasy Island
Spoiler TV has a synopsis for "Día de los Vivos"—the season finale of the new Fantasy Island.
A young artist Ramon wants to see his mentor, Jasper, again and Jasper realizes he may not have been the best influence on Ramon in the all-new "Día de los Vivos" season finale episode of FANTASY ISLAND airing Sunday, Sept. 19 (8:00-9:00 PM ET/PT) on FOX. (FAN-108) (TV-14 L, S)

Cast: Roselyn Sanchez as Elena Roarke; Kiara Barnes as Ruby Akuda

Guest Cast: John Gabriel Rodriquez as Javier, Leslie Jordan as Jasper, Matt Pascua as Ramon, Mapuana Makia as Michelle
---
Day of the Dead
Dr. Logan debuts in the synopsis for "Chum"—the second episode of Syfy's Day of the Dead series.
Trapped in the basement of the morgue, Cam and Lauren strategize their escape from the dead. While Mayor Bowman panics about the election, Trey makes a grave mistake. The mysterious Dr. Logan arrives to rescue McDermott.
---
The Walking Dead
Maggie faces the Reapers on her own in a clip from next week's episode of The Walking Dead.
---
Legends of Tomorrow
Finally, the Legends contend with a rain of alien spores in the trailer for next week's season finale, "The Fungus Amongus."
Banner art by Jim Cook
---
Untitled James Gunn DC Projects
On the same subject, Gunn revealed he's spoken to Warner Bros. about future DC projects following the Peacemaker TV series.
---
Moonhaven
Joe Manganiello has joined the cast of AMC's Moonhaven as Tomm Schultz, "an ex-military" personnel "with a philosophical bent" who serves as "the right hand of the lead Earth diplomat to the moon." Shultz will "find his ambitions changed when he's injected with a mind-altering moon drug." [Deadline]
---
From
According to Deadline, Shaun Majumder, Avery Konrad, Hannah Cheramy, Simon Webster, Ricky He, Chloe Van Landschoot and Pegah Ghafoori have joined the cast of From, a "contemporary sci-fi/horror series" about "a nightmarish town in Middle America that traps all those who enter." Cheramy will play Julie Matthews, "the daughter of Jim (Eion Bailey) and Tabitha Matthews (Sandino Moreno)" and sister of Webster's character, Ethan. He will play Kenny, "Sheriff Boyd's deputy" while Van Landschoot plays Kristi, a student "trapped in town during her 3rd year of med school." "Majumder will play the mysterious Father Khatri while Ghafoori is Fatima, "a resident of Colony House and an Iranian immigrant to the US." Konrad rounds out the cast as Sara, "a true wildcard among the town's residents: some think her mind was simply fractured by the nightmare of the town; others wonder if, in her madness, Sara is closer to the secrets of this place than anyone else."
---
Fledgling
Deadline also reports HBO is adapting Octavia Butler's vampire novel, Fledgling, into a TV series from Issa Rae, J.J. Abrams, and Lovecraft Country's Sonya Winton-Odamtten and Jonathan I. Kidd. The story follows "an apparently amnesiac young girl whose alarmingly inhuman needs and abilities lead her to a startling conclusion: She is in fact a genetically modified, 53-year-old vampire. Forced to discover what she can about her stolen former life, she must at the same time learn who wanted — and still wants — to destroy her and those she cares for and how she can save herself."
---
Stargirl
At a recent press event covered by Comic Book, Geoff Johns stated John Wesley-Shipp's upcoming appearance as Jay Garrick "opens up the door" for future Flash crossovers on Stargirl.
I grew up watching The Flash TV show, he was my favorite superhero when I was a kid and I was blown away by John Wesley Shipp when he played The Flash and then was lucky enough to work with him on The Flash. And when he started playing Jay Garrick and we introduce our version of the Justice Society and we're on earth-2 like the comics, we're on our own Earth separate from the rest of these shows, but to have John play Jay Garrick The Flash in Stargirl, it connects our universe directly with the other shows and also shows that we're part of a grander universe. And it opens up the door to opportunities for us to eventually interact with those characters. And that was important, just like the comics, and when we do do it, we'll do it in a hopefully very special Stargirl way.
---
Legends of Tomorrow
Comic Book has photos from "The Final Frame," the August 8 return episode of Legends of Tomorrow. More at the link.
---
Superman & Lois
Comic Book also has photos from "The Eradicator," the August 10 episode of Superman & Lois. Click through for more.
---
Day of the Dead
Elsewhere, Bloody-Disgusting has photos from the premiere episode of Day of the Dead.
---
Roswell, New Mexico
KSiteTV has new portraits of Roswell, New Mexico's third season cast. See the others at the link.
---
Riverdale
KSiteTV also has a new poster for the upcoming episodes of Riverdale.
---
American Horror Stories
Santa Claus curses a group of social media influencers who livestream a man's suicide in the trailer for "The Naughty List"—next week's episode of American Horror Stories.
---
Motherland: Fort Salem
Finally, Raelle wakes up three times in the trailer for "Irrevocable," next week's episode of Motherland: Fort Salem.
---
Banner art by Jim Cook