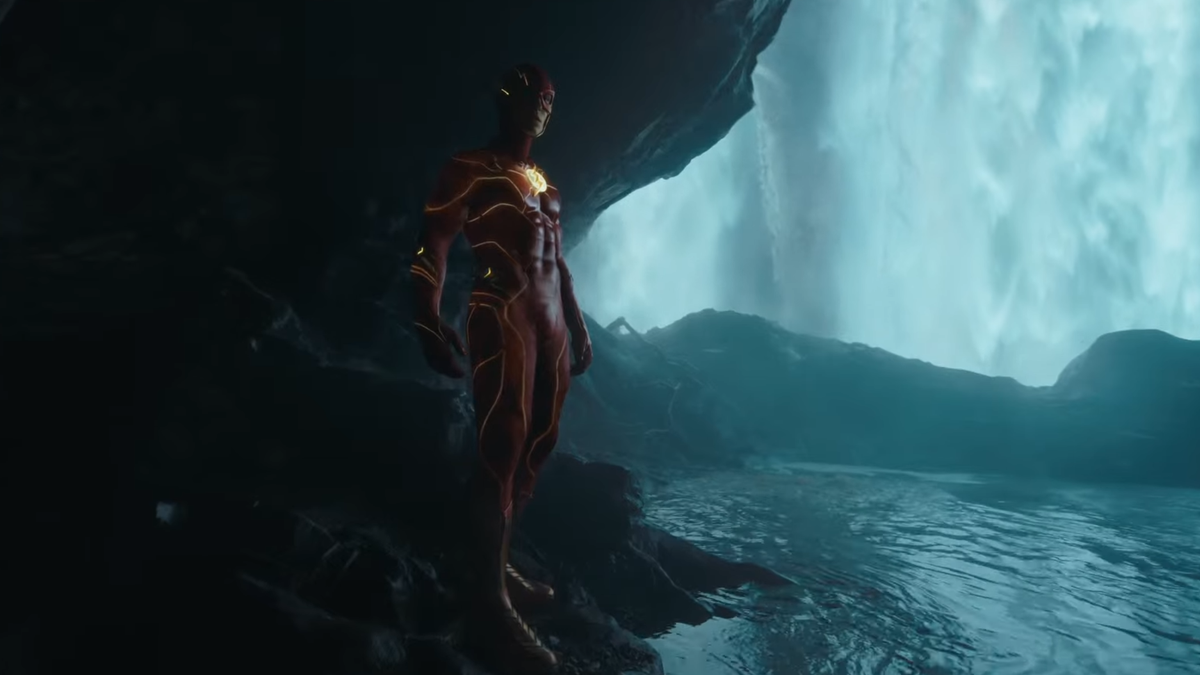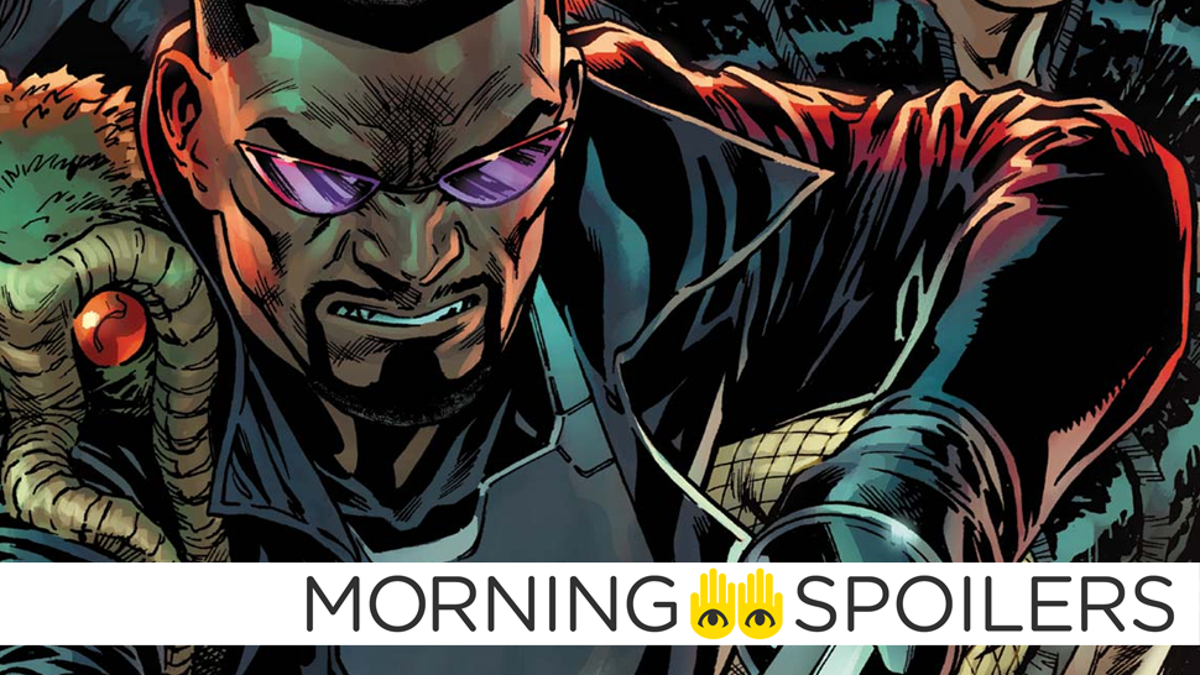 ---
Eternals
Meanwhile, Thena spears an orange in a new TV spot for Eternals.
---
Interview With the Vampire
According to The Wrap, Bailey Bass has been cast as Claudia in AMC's Interview With the Vampire.
---
The Boys
Deadline reports Frances Turner, Kristin Booth, and Jack Doolan have joined the cast of The Boys' third season. Turner will play Monique, "the wife" of Mother's Milk, while Booth and Doolan have been cast as the super siblings Tessa and Tommy, aka the TNT Twins.
---
Lightyears
According to Deadline, Lily Cardone and Lowrey Brown will play the younger incarnations of Sissy Spacek and J.K. Simmons' characters on Amazon's upcoming sci-fi/drama, Lightyears.
---
The Flash
John Wesley Shipp has confirmed to CBR that Jay Garrick makes another appearance on The Flash in season eight.
I would… and they've set it up. I can tell you that I will be going back in about a week and a half to shoot more Flash.
---
Moon Lake
Deadline also reports Heavy Metal Studios is teaming with Barel Entertainment for an animated series based on Dan Fogler's graphic novel anthology, Moon Lake. Hosted by The Man in the Moon—a captive of alien "moon-men" since childhood—The Man "prevents these aliens from attacking Earth by keeping them endlessly entertained with shocking tales of gruesome horror and hilarity. Each episode follows a different deranged set of characters in a strange new setting; whether it be following a ghost-whispering cave-woman on prehistoric Earth, a murderous cheerleader at a modern-day high school, or fighters in a bizarre alien war in space, each story plays into campy classic monster, horror, and sci-fi tropes in a hilarious way."
---
Evil
The team investigates a flesh-eating college student in the synopsis for "C Is for Cannibal"— the October 10th season finale of Evil.
Season finale. The team is sent to meet on campus with Mitch Jasper, a student with a growing compulsion to eat human flesh.

Written by: Rockne S O'Bannon

Directed by: Alethea Jones
---
Star Trek: Lower Decks
Boimler makes a friend in the synopsis for "wej Duj" (that's "Three Ships," for those not brushed up on their Klingon)—the October 7 episode of Lower Decks.
Boimler tries to find a bridge buddy while the U.S.S. Cerritos crew has down time during a long warp trip.

Written by: Kathryn Lyn

Directed by: Bob Suarez
---
Y: The Last Man
The Amazons close in on Marrisville in the synopsis for "Victoria," the November 1 episode of Y: The Last Man.
As the Amazons close in on Marrisville, Nora reaches a breaking point. Yorick makes a new connection while 355 faces her past. Written by: Eliza Clark, Directed by: Daisy Von Scherler Mayer
---
La Brea
A plane crashes in the synopsis for La Brea's fourth episode, "The New Arrival."
The sight of a crashing plane spreads a wave of unexpected hope through the clearing as Eve and the other survivors search for its fallen pilot. Gavin and Izzy seek help from an unlikely source after the government permanently suspends their mission into the sinkhole.
---
Chucky
Syfy has six new Chucky TV spots animated by fans of the Child's Play franchise.
---
Supergirl
Nyxly kidnaps William in the trailer for "Hope for Tomorrow," next week's episode of Supergirl.
---
Stargirl
Meanwhile, everyone's still mad at Pat in the trailer for next week's episode of Stargirl.
---
What If…?
Finally, The Watcher scares the hell out of Thor in a new clip from today's season one finale of Marvel's What If…?
---
Banner art by Jim Cook
---
Untitled James Gunn DC Projects
On the same subject, Gunn revealed he's spoken to Warner Bros. about future DC projects following the Peacemaker TV series.
---
Moonhaven
Joe Manganiello has joined the cast of AMC's Moonhaven as Tomm Schultz, "an ex-military" personnel "with a philosophical bent" who serves as "the right hand of the lead Earth diplomat to the moon." Shultz will "find his ambitions changed when he's injected with a mind-altering moon drug." [Deadline]
---
From
According to Deadline, Shaun Majumder, Avery Konrad, Hannah Cheramy, Simon Webster, Ricky He, Chloe Van Landschoot and Pegah Ghafoori have joined the cast of From, a "contemporary sci-fi/horror series" about "a nightmarish town in Middle America that traps all those who enter." Cheramy will play Julie Matthews, "the daughter of Jim (Eion Bailey) and Tabitha Matthews (Sandino Moreno)" and sister of Webster's character, Ethan. He will play Kenny, "Sheriff Boyd's deputy" while Van Landschoot plays Kristi, a student "trapped in town during her 3rd year of med school." "Majumder will play the mysterious Father Khatri while Ghafoori is Fatima, "a resident of Colony House and an Iranian immigrant to the US." Konrad rounds out the cast as Sara, "a true wildcard among the town's residents: some think her mind was simply fractured by the nightmare of the town; others wonder if, in her madness, Sara is closer to the secrets of this place than anyone else."
---
Fledgling
Deadline also reports HBO is adapting Octavia Butler's vampire novel, Fledgling, into a TV series from Issa Rae, J.J. Abrams, and Lovecraft Country's Sonya Winton-Odamtten and Jonathan I. Kidd. The story follows "an apparently amnesiac young girl whose alarmingly inhuman needs and abilities lead her to a startling conclusion: She is in fact a genetically modified, 53-year-old vampire. Forced to discover what she can about her stolen former life, she must at the same time learn who wanted — and still wants — to destroy her and those she cares for and how she can save herself."
---
Stargirl
At a recent press event covered by Comic Book, Geoff Johns stated John Wesley-Shipp's upcoming appearance as Jay Garrick "opens up the door" for future Flash crossovers on Stargirl.
I grew up watching The Flash TV show, he was my favorite superhero when I was a kid and I was blown away by John Wesley Shipp when he played The Flash and then was lucky enough to work with him on The Flash. And when he started playing Jay Garrick and we introduce our version of the Justice Society and we're on earth-2 like the comics, we're on our own Earth separate from the rest of these shows, but to have John play Jay Garrick The Flash in Stargirl, it connects our universe directly with the other shows and also shows that we're part of a grander universe. And it opens up the door to opportunities for us to eventually interact with those characters. And that was important, just like the comics, and when we do do it, we'll do it in a hopefully very special Stargirl way.
---
Legends of Tomorrow
Comic Book has photos from "The Final Frame," the August 8 return episode of Legends of Tomorrow. More at the link.
---
Superman & Lois
Comic Book also has photos from "The Eradicator," the August 10 episode of Superman & Lois. Click through for more.
---
Day of the Dead
Elsewhere, Bloody-Disgusting has photos from the premiere episode of Day of the Dead.
---
Roswell, New Mexico
KSiteTV has new portraits of Roswell, New Mexico's third season cast. See the others at the link.
---
Riverdale
KSiteTV also has a new poster for the upcoming episodes of Riverdale.
---
American Horror Stories
Santa Claus curses a group of social media influencers who livestream a man's suicide in the trailer for "The Naughty List"—next week's episode of American Horror Stories.
---
Motherland: Fort Salem
Finally, Raelle wakes up three times in the trailer for "Irrevocable," next week's episode of Motherland: Fort Salem.
---
Banner art by Jim Cook